Starring: Kim So Hyun as Jang Geu Rim, Sun Woong as Irene/Hyun Woo, Kim Ha Yeon as Ji Soo, Kang Hyun Joong as Lee Eok Man, Park Hee Gon as Hoon Nam, and Min Hoo as Tae Joon
Rating: PG
Running Time: 3 ep, 60 min each
Twinkies: 4 stars
Synopsis: Jang Geu Rim (Kim So Hyun) is a student at an arts high school who dreams of becoming a pop singer. At school she gets a new roommate, Irene (Sun Woong) who's actually a boy. Irene's persona is a pretty Female CF star and his actual name is Hyun Woo. So what can possibly happen when the two become roommates?
Musings: I had way too much fun watching this mini-drama. I remember when I first saw the synopsis, I immediately wanted to see it because it was a gender bender scenario but this time it was a male playing a female! This was a MUST-SEE! What utterly amazes you is the fact that Sun Woong as Irene really did look like a girl! I know, suspend disbelief that a male with an obvious male voice can fake being a girl without speaking a word but who knows with the entertainment business of product models!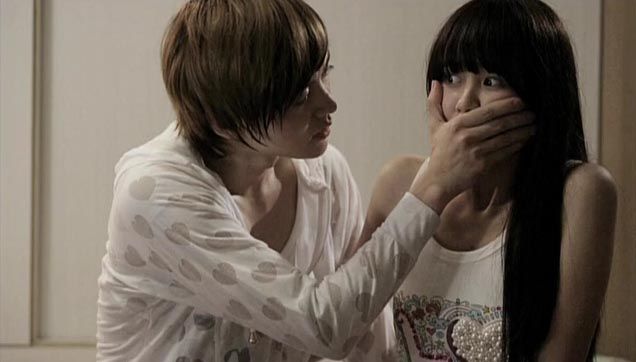 The interactions between Hyun Woo and Geu Rim were too cute for words. The first time she realized Irene was a male was immediately! But what was even more funnier was hers and his attempts to hide the truth from everyone on campus including the ardent admirer of Irene's Tae Joo played by Min Hoo. As usual, it wasn't until later that I found out that Min Hoo and Sun Woong were KPop singers, they did so well!
The three bully girls and Tae Joo fan girls were hilariously funny! Not sure how else to describe them. They were constantly bullying Geu Rim because of her interactions with Tae Joo who really liked Irene! I know…I know!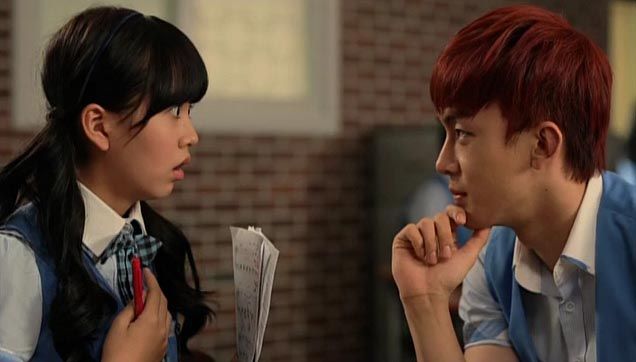 As you would expect, Kim So Hyun was great as Geu Rim. You always forget just how young she is when watching her act! Even though this is 3 episodes, they go pretty quickly and the story flows well and the ending is complete. After I completed this, I admitted to myself that I enjoyed it immensely and realized that sometimes Korean high school dramas CAN be interesting to old folks like me!
Trailer is available on YouTube Website only. The mini-drama is available on various websites and YouTube.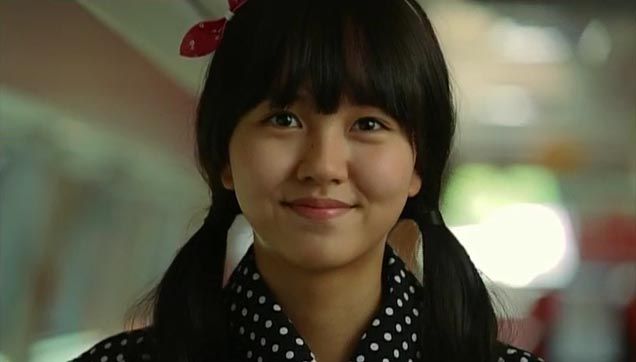 I'm available on Twitter. Thanks to all of you Twinkles out here who are taking the time to read! If you have a suggestion for a future review, just leave me a comment! I'm always happy to have movie suggestions.